Important IEP Decisions on a Friday Night
Sep 13, 2020
I was sitting on my living room floor, in front of a tiny fire in the cozy condo that I just bought for me and my two daughters. (Cozy, as in super tiny, but it was ours… all ours.)
It was Friday night and I was scrolling FB messages and there was another request, just like the one before it. It went something like this…
"Catherine, will you please help me learn to do what you do. I want to fix things for my child's IEP, but I don't want to fight. My friend said you helped her and her son. The entire IEP process was different. She can't explain to me how, but she just said that I need to message you. I've always wanted to work from home and help special needs families. Can you teach me?"
I said no for a very long time when I got those requests. I've been doing this for two decades and wasn't sure I could package up all my tools and teach someone else how to do this because it was DIFFERENT.
I advocate without putting on armor.
Schools hire me AFTER they see me in action with parents.
I refuse to fight, but I refuse to back down. It's a delicate dance.
And then there's the money. I knew I would have to teach others what I charge clients and how I manage money.
I very quietly had supported myself and my daughters for years on my own. All by myself.
My clients had no idea that their reasonable rate for IEP help (more than free, but much less than a traditional lawyer or advocate) was exactly how I was both putting food on my table and taking my kids on vacation.
I figured out how to live debt free, help special needs families build better IEPs, never over charge them, and have time for fun with my girls.
The message I was reading on that Friday night was the last request I needed to see.
It was time to show others how much really is possible to achieve inside of our broken Special Education system.
That's how the Master IEP Coach® Mentorship was born.
It was from requests of parents, teachers, therapists and admins just like you.
That Friday night I pulled an all nighter and put together the first lessons of the Master IEP Coach® Mentorship and have never looked back.
I didn't know if I could pull this off, but in my gut I knew I had to make this happen.
You know that feeling in your gut, right?
The one that says it's time to take the leap, make a difference and bet on yourself to change Special Education.
If you've got that gut feeling, it's your time to join us in the Master IEP Coach® Mentorship.
This is the last Mentorship of 2020 (BYE 2020!)
And your decision tonight, could change everything for you.
See you on the inside of the Mentorship… JOIN HERE
With Hope & Determination Always,
Catherine Whitcher, M.Ed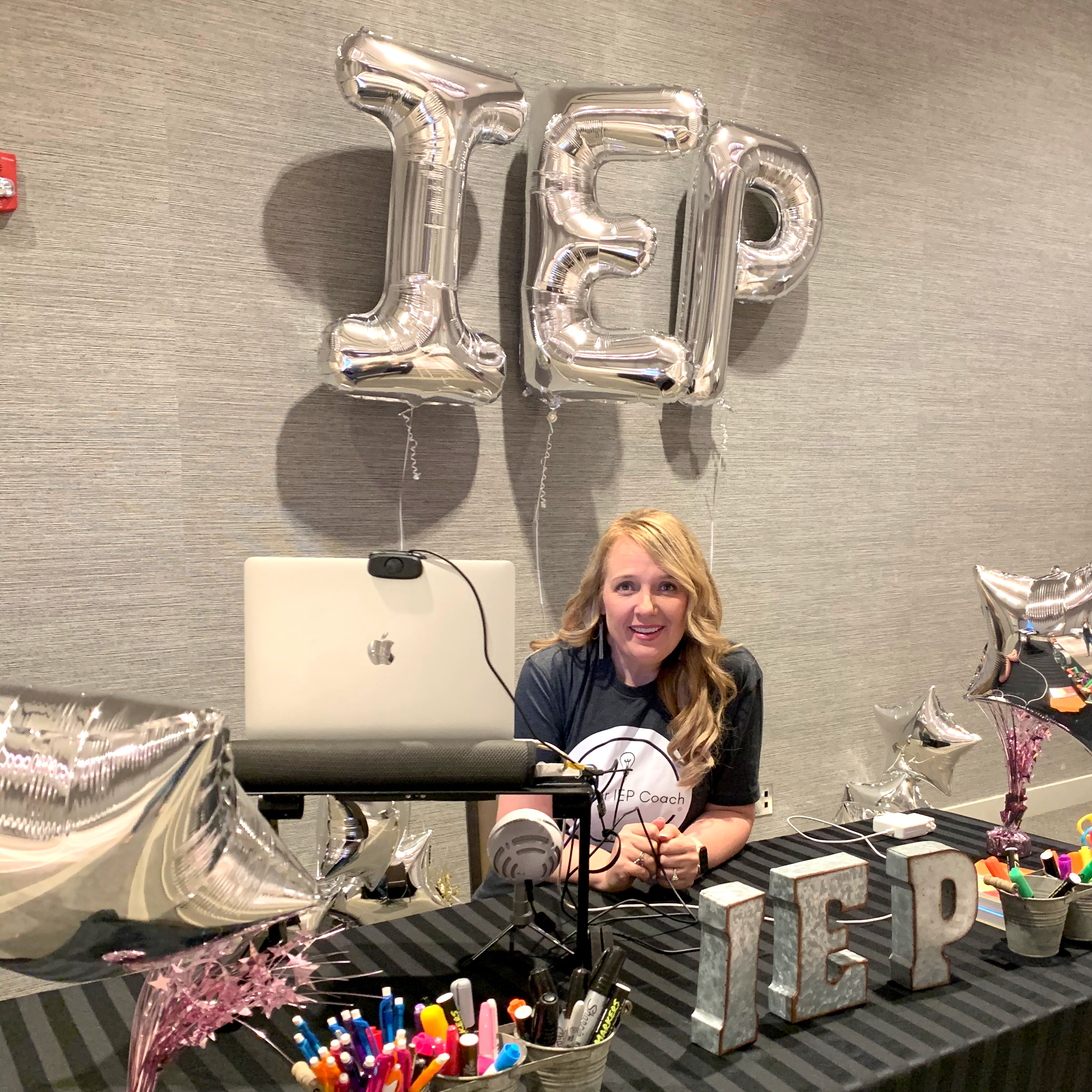 And... just in case you're wondering if after finishing the Master IEP Coach® Mentorship you'll be able to do things differently at the IEP table. Heather just wrote this to me. Her result is WHY the Master IEP Coach Mentorship is still going strong and growing each year after that one decision on a Friday night.